Meet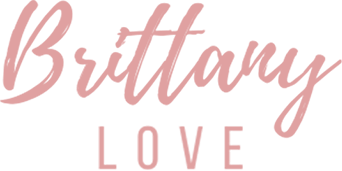 REALTOR® Brittany Love truly lives up to her name. She loves her clients and is passionate about helping them achieve their real estate goals. Brittany brings her clients a combination of area knowledge, real estate skill, legal acumen, an in-depth understanding of finance, and a dedication to customer service. She also loves overcoming obstacles, whether for her clients, or in her own life.
Tell her it can't be done, and she'll do it.
As a young mom, Brittany worked two jobs while attending college and raising her daughter. After graduation in 2011 she moved from Lakeland, Florida where she grew up to Albuquerque, New Mexico. By 2014 she had worked almost a decade in finance and was ready for a change. She soon discovered that real estate was the career that would allow her to incorporate the skills and knowledge gained through education and past careers with her talent for selling and her love of people. A single mom with a young daughter, she embarked on a new career and hasn't looked back.
Brittany sells real estate in multiple states and is recognized as a leading real estate professional with more than 7 years experience. As of 2021, she is one of the youngest agents to earn a place in New Mexico Select group – a status held by only the top 1% of Luxury Agents in the state. In 2020, despite the difficulties of working within the Covid restrictions, she closed over $10 Million in home sales. She is licensed in New Mexico and Florida, where she often travels to visit friends and family.
Clients love her because she is not only a good listener, but also a good teacher and communicator. She keeps clients informed and updated in order to ease their anxieties, and she stays on top of the details all the way to closing. She works tirelessly, encouraging buyers to keep looking rather than "settle" for a home that isn't just right. She's an accomplished problem-solver and marketer, and has a growing reputation for listing – and selling – homes that other agents could not.
Brittany aspires to be an inspiration to others, especially women, who have faced challenges in life but refuse to give up on their dreams. She wants to be an example for women that they can have, do, and be anything, as long as they're willing to work for it. This is a message passed down from her grandparents, who helped raise her because her own single Mom suffered from a disability.
In her free time, Brittany enjoys spending time with her daughter, their three dogs, and her boyfriend, Benjamin – a Marine who served 9 years in the military. Her hobbies are hiking, biking, and playing recreational sand volleyball – either on the beach in Florida or indoors in New Mexico. She loves spending time in the outdoors – either enjoying New Mexico's mountainous terrain or playing on the beaches in Florida.
When you want a REALTOR® who will make your real estate dreams and goals her only priority, look no farther than Brittany Love. You'll soon know why her past clients say they wouldn't choose anyone else.
Associations:
National Association of Realtors
Greater Albuquerque Association of Realtors
Florida Realtors
Lakeland Association of Realtors
Designations:
Certified International Property Specialist
Education:
Associate of Arts in Business Administration, Polk State College
Bachelor's in Criminology from University of South Florida
Internship, State Attorney's office, Bartow Florida
Paralegal Certificate, University of New Mexico
Networks:
Young Professionals Network Committee
Young Professionals of Albuquerque
Women's Council of Realtors